The Coat Route:
Crfat, Luxury & Obsession on the Trail of a $50,000 Coat
by Meg Lukens Noonan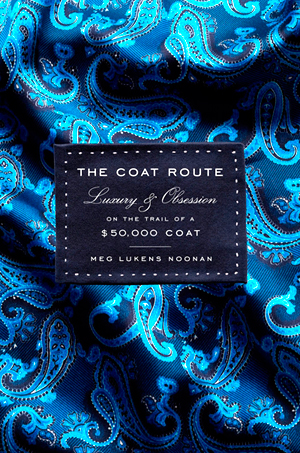 When journalist Meg Lukens Noonan learned of an unthinkably expensive, entirely handcrafted overcoat that a fourth-generation tailor had made for one of his longtime clients, she set off on an adventure to understand its provenance, and from that impulse unspooled rich and colorful stories about its components, the centuries-old bespoke industry and its traditions, and the master craftsmen whose trade is an art form.

Featuring a cast of offbeat, obsessed, and wildly entertaining characters, The Coat Route presents a rich tapestry of local masters, individual artisans, and family-owned companies that have stood against the tide of mass consumerism. As Noonan comes to realize, these craftsmen, some of whom find themselves on the brink of retirement with no obvious successors, have increasing reason to believe that their way is the best way--best for their customers, best for the environment, and best for the quality of life of all involved. The Coat Route is a love song to things of lasting value.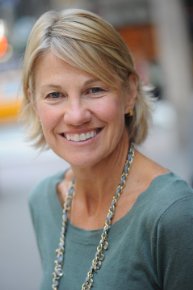 The Coat Route: Craft, Luxury, & Obsession on the Trail of a $50,000 Coat
Meg Lukens Noonan, Author
Spiegel & Grau (July 16, 2013)
ISBN-10: 1400069939
ISBN-13: 978-1400069934
About the Author:
Meg Lukens Noonan spent ten years as a correspondent for Outside magazine and has written for The New York Times, National Geographic Adventure, Travel + Leisure, Esquire, Men's Journal, Vogue, and many other publications. She is also the co-author, with sailor Deborah Scaling Kiley, of Albatross: The True Story of a Woman's Survival at Sea, which was translated into more than a dozen languages and was the basis of the ABC television movie, Two Came Back. Her work has been anthologized in Travelers' Tales Nepal: True Stories of Life on the Road, Travelers' Tales: A Woman's World and Rough Water: Stories of Survival from the Sea. She has two daughters, is a graduate of the University of Vermont and lives in Hanover, New Hampshire.