Lost, Kidnapped, Eaten Alive!
True stories from a curious traveler
by Laurie McAndish King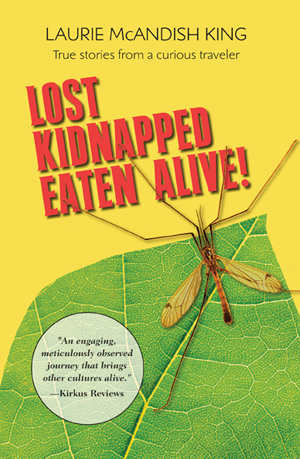 Whether she is lost in a parallel universe, kidnapped in the Tunisian desert, or eaten alive by the blood-sucking denizens of tropical North Queensland, King's stories--quirky, poignant, occasionally unsettling, and often quite funny--are always inspiring and entertaining.

Join the author as she tracks lions without a gun in Botswana, studies French kissing in Paris, attempts to eat a horse in southern Italy, marries a Maasai warrior in Kenya, and samples the world's most expensive coffee--brewed from the excrement of a small Balinese mammal. This collection of 23 true stories delivers a unique sense of locale along with insight, humor, and surprise. Kirkus Reviews calls it "an engaging, meticulously observed journey that brings other cultures alive" and Publisher's Weekly says, "Part cultural tour, part prayer to the natural world... circles the globe with lively adventures and intimate insights."
Lost, Kidnapped, Eaten Alive! True stories from a curious traveler
Laurie McAndish King, Author
Publisher: Destination Insights (2014)
ISBN 978-0-9852672-7-8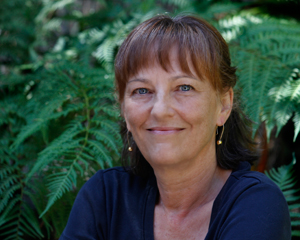 About the Author:
Laurie McAndish King is an award-winning essayist and photographer whose work has appeared in Smithsonian magazine, The Sun, The San Francisco Chronicle, Lonely Planet, Travelers' Tales, and other literary anthologies. Her story "Silk from Ashes" won a 2013 Lowell Thomas Gold Award for cultural tourism. Laurie publishes an online newsletter for travel writers and photographers, TravelWritersNews.com. Her five-star-rated mobile app about the San Francisco Waterfront is available on iTunes. Learn more about Laurie on her website.