COLOR BLIND:
The Forgotten Team that Broke Baseball's Color Line
by Tom Dunkel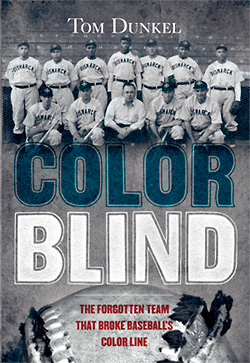 Bismarck, North Dakota's town baseball team developed into a regional powerhouse during the Depression by luring players from the Negro Leagues, most notably legendary pitcher Satchel Paige. This was more than a decade before the integration of the Major Leagues. Color Blind is a mix of sports, gambling, moonshine, pioneer history and racial discrimination... with cameo appearances by Sitting Bull, Franklin Roosevelt and others.
"Satchel Paige once said his interracial games helped 'put a little chink in Jim Crow.' Nowhere was that dent more audacious, more spectacular, or more flat-out fun than Satch's flirtation with prairie ball in the depths of the Great Depression. Any historian wanting to document America's bizarre racial attitudes during the days of segregation should study Tom Dunkel's wonderful book. Colorblind captures Satch and his Negro League pals at their absolute rollicking best. What a fabulous addition to the literature of our national pastime!"
-Timothy M. Gay, author of Satch, Dizzy, and Rapid Robert: The Wild Saga of Interracial Baseball Before Jackie Robinson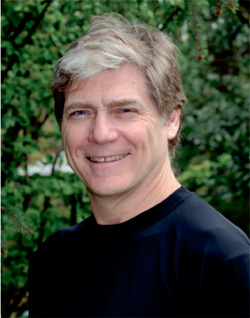 COLOR BLIND:
The Forgotten Team that Broke Baseball's Color Line
Tom Dunkel, Author
Atlantic Monthly Press (April 2, 2013)
ISBN-10: 0802120121
ISBN-13: 978-0802120120

About the Author:
Tom Dunkel is a freelance writer in Washington, D.C. His credits include The New York Times Magazine, Washington Post Magazine, National Geographic Traveler, Travel & Leisure, Smithsonian, and Sports Illustrated. He was a panelist at Travel Classics West 2008.