Eight Months in Provence
by Diane Covington-Carter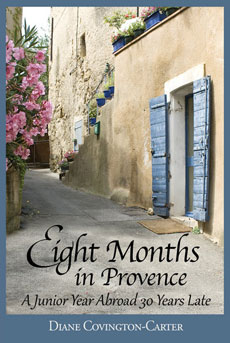 For thirty years, Diane Covington-Carter dreamed of living in France and immersing herself in the country and language that spoke to her heart and soul. At age fifty, she set off to fulfill that yearning. Journey along with her as she discovers missing pieces of her own personal puzzle that could only emerge in French, in France. And the deep reservoirs of courage and strength that have come with living a half-century. Covington-Carter learns that it is never too late to fulfill a long cherished dream and that, with the gifts of wisdom and maturity, that dream can become even more powerful from the waiting.
Eight Months in Provence: A Junior Year Abroad 30 Years Late
Diane Covington-Carter, Author
Publisher: Marshall & McClintic Publishing (July 2016)
ISBN 978-0991044634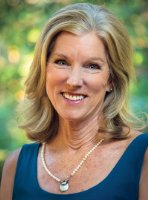 About Diane Covington-Carter:
Covington-Carter has done commentaries for NPR and won the Society for Professional Journalists award of Honorable Mention for her series on the 60th anniversary of D-Day, June 2004. Her work has been featured on KQED San Francisco; in The Sun, More Magazine, Sierra Alive, Sierra Heritage, Coast Kids and Celtic Heritage ; in The Sacramento Bee, The San Diego Union Tribune, The Ventura County Star, The Union, The Santa Rosa Press Democrat and The Honolulu Star Tribune, and other newspapers. Covington-Carter teaches Creative Writing, and is a Life Coach, Writing Coach and Professional Editor. She lives on an apple farm in Northern California, when she is not off having great travel adventures with her husband.