Featured Books: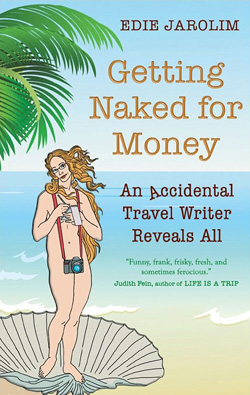 Getting Naked for Money: An Accidental Travel Writer Reveals All
Edie Jarolim
Publisher: The Invisible Press (October 2016)
ISBN 978-1-5374150-4-8

The story of how a Brooklyn-born poetry Ph.D. moved west and found her mojo, Edie Jarolim's wickedly funny memoir spares no one she encounters, least of all herself. Jarolim tells tales from both sides of the travel editor's desk: As an in-house guidebook editor in New York (Simon & Schuster/Frommer's and Random House/Fodor's) and London (Rough Guides), and as the freelance author of three guidebooks and hundreds of travel articles, many for national publications. But the author isn't a typical travel journalist. She has no sense of direction, is afraid of heights, and is a klutz. She also had a phobia of driving, which she overcame.
Read more about the book and its author.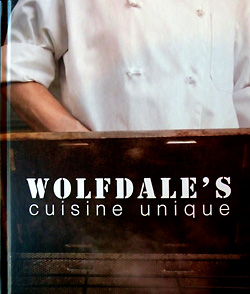 Wolfdale's Cuisine Unique
Co-written by Laura Read
Publisher: Wolfdale's Publishing (September 2016)
ISBN 978-0-9973766-0-9

Wolfdale's Cuisine Unique, a memoir of Chef Douglas Dale's accomplishments and teachings as an apprentice rising to an acclaimed chef-owner at one of Northern California's finest restaurants, Wolfdale's Cuisine Unique. One of the first chefs in America to gain national attention for creatively combining East-West flavors with locally sourced ingredients and fresh California Coast seafood, Dale shares tales and flavors spanning his career.
Read more about the book and its author.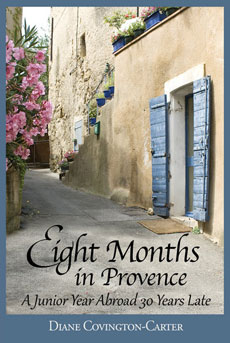 Eight Months in Provence
Diane Covington-Carter
Publisher: Marshall & McClintic Publishing (July 2016)
ISBN 978-0991044634

For thirty years, Diane Covington-Carter dreamed of living in France and immersing herself in the country and language that spoke to her heart and soul. At age fifty, she set off to fulfill that yearning. Journey along with her as she discovers missing pieces of her own personal puzzle that could only emerge in French, in France.
Read more about the book and its author.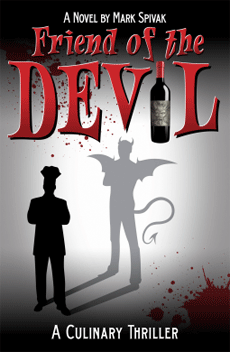 Friend of the Devil
Mark Spivak
Publisher: Black Opal Books (May 2016)
ISBN 978-1626944527

"In 1990 some critics believe that America's most celebrated chef, Joseph Soderini di Avenzano, sold his soul to the Devil to achieve culinary greatness. Whether he is actually Bocuse or Beelzebub, Avenzano is approaching the 25th anniversary of his glittering Palm Beach restaurant, Chateau de la Mer, patterned after the Michelin-starred palaces of Europe."
Read more about the book and its author.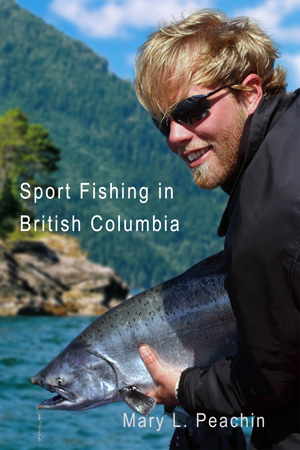 Sport Fishing in British Columbia
Mary Peachin
Publisher: Peachin Adventure (February 2016)
ISBN 978-0991198146

In In Sport Fishing in British Columbia, author Mary L. Peachin calls upon her expertise and forty years of angling experience to provide a practical guide for salt and fly fishing anglers exploring BC. The well-organized guide highlights the province's finest resources, and triggers serious motivation for new and seasoned anglers to start looking for the perfect match.
Read more about the book and its author.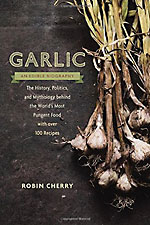 Garlic, An Edible Biography
Robin Cherry
Publisher: Roost Books (November 2014)
ISBN 1611801605

Garlic weaves a colorful, engaging story about one of the world's timeless ingredients--perfect for food lovers, devoted eaters, and readers of culinary narrative. While this book does not claim that garlic saved civilization (though it might cure whatever ails you), it does take us on a grand tour of its fascinating role in history, medicine, literature, and art; its controversial role in bigotry, mythology, and superstition; and its indispensable contribution to the great cuisines of the world. And just to make sure your appetite isn't slighted, Garlic offers over 100 recipes featuring the beloved ingredient.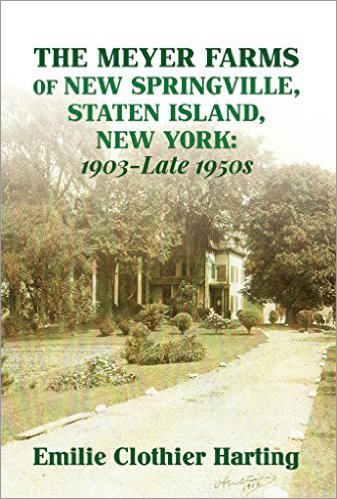 The Meyer Farms of New Springville, Staten Island, New York, 1903-late 1950s
Emilie C. Harting
Publisher: CreateSpace (October 2015)
ISBN 978-1515100386

The Meyer Farms of New Springville, Staten Island, New York, 1903-late 1950s shows the transformation of land from agrarian to suburban in the least populated New York City borough, and is a microcosm of what was happening across the country. After twenty years of farming various lots in Jersey City, New Jersey, the prescient Henry H. Meyer bought over two hundred acres of farmland in the middle of Staten Island, and, with his sons, ran one of the three largest agricultural enterprises on the Island.
Read more about the book and its author.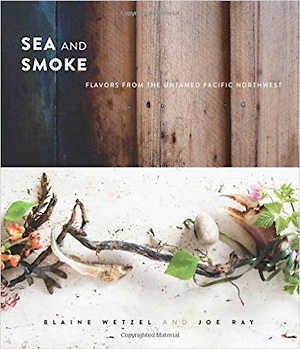 Sea and Smoke: Flavors from the Untamed Pacific Northwest
Blaine Wetzel and Joe Ray
Running Press (October 2015)
ISBN 978-0762453788

Sea and Smoke is a travelogue chronicling the plucky ambition of a young chef determined to create a world class dining destination in an unlikely place. A native of the Pacific Northwest, two-time James Beard winning chef Blaine Wetzel saw Lummi Island, with fewer than 1,000 residents, as the perfect vehicle for his brand of hyperlocalism: a culinary celebration of what is good and nearby and flavorful.
Read more about the book and its author.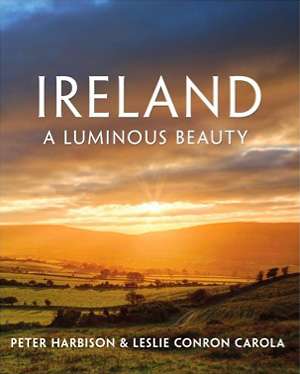 Ireland: A Luminous Beauty
Peter Harbison and Leslie Conron Carola
Thomas Dunne Books, St. Martin's Press (October 2014) ISBN 978-1-250-05659-7

Island light is magical. And none more so than Ireland's. A long-term fascination with Ireland's "island light" -- light that lures our senses with a restless presence--became the inspiration, the heart, for this book, leading book producer Leslie Conron Carola on a search for photographs that captured the natural play of the motion-filled light and shadow so evident across the landscape of this jewel of an island--this Emerald Isle.
Read more about the book and its authors.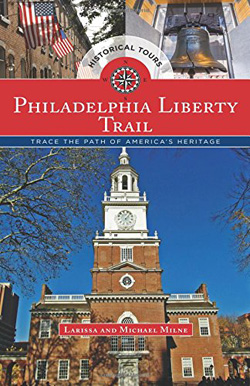 Philadelphia Liberty Trail: Trace the Path of America's Heritage
Michael Milne and Larissa Milne
Globe Pequot Press (2015) ISBN 978-1493001576

In 2011, Philadelphia natives Larissa and Michael Milne quit their jobs, sold their house and gave away their possessions to travel around the world for a year with a Rocky statue. After learning to live more simply, they are still on the road as full-time global nomads. During their travels they stopped back in Philadelphia to write Philadelphia Liberty Trail: Trace the Path of America's Heritage.
Read more about the book and its authors.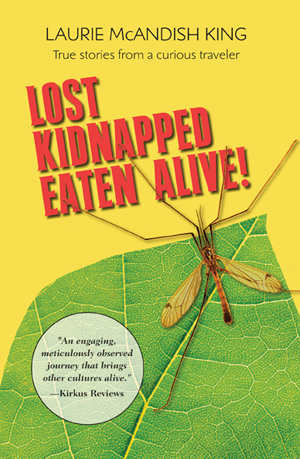 Lost, Kidnapped, Eaten Alive!
True stories from a curious traveler
Laurie McAndish King
Publisher: Destination Insights (2014)
ISBN 978-0-9852672-7-8

Join the author as she tracks lions without a gun in Botswana, studies French kissing in Paris, attempts to eat a horse in southern Italy, marries a Maasai warrior in Kenya, and samples the world's most expensive coffee--brewed from the excrement of a small Balinese mammal. This collection of 23 true stories delivers a unique sense of locale along with insight, humor, and surprise.
Read more about the book and its author.
Reunion, La Réunion, Finding Gilbert
Diane Covington-Carter
Publisher: Marshall & McClintic (2014)
ISBN-13: 978-0991044603

Diane Covington-Carter's new memoir, "Reunion, La Réunion, Finding Gilbert," chronicles how her father's stories of his time in France during World War II influenced and shaped her life. One of the stories concerned Gilbert, a French orphan her father took under his wing and tried unsuccessfully to adopt and bring home to America.
Read more about the book and its author.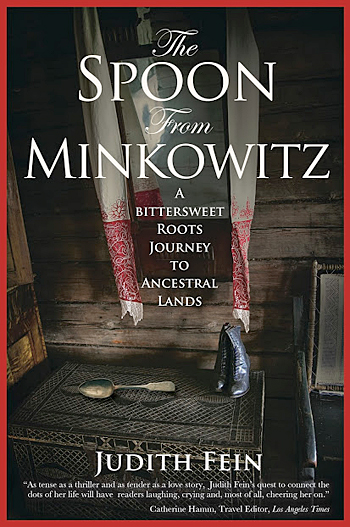 The Spoon from Minkowitz: A Bittersweet Roots Journey to Ancestral Lands
Judith Fein
Publisher: GlobalAdventure.us (2014)
ISBN 0988401932

The award-winning travel journalist's life turned into a crazy, funny, sad detective story as she set out to solve the mystery of where she came from, who came before her, and whom she loved.
Read more about the book and its author.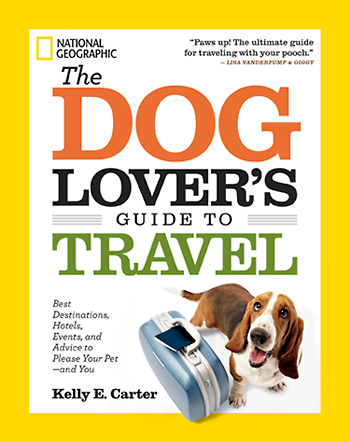 The Dog Lover's Guide to Travel:
Best Destinations, Hotels, Events, and Advice to Please Your Pet-and You
Kelly E. Carter
Publisher: National Geographic (2014)
ASIN: B00JN8HXFA

THE DOG LOVER'S GUIDE TO TRAVEL begins with basic advice for pet parents looking to take a vacation with Fido: How to determine if your dog is ready for a trip; how to select the right carrier and appropriate travel gear; what to know before booking a flight with your pup. Carter also shares her knowledge of what travelers and their pets can expect at hotels, airports, the beach, on the trail and more.
Read more about the book and its author.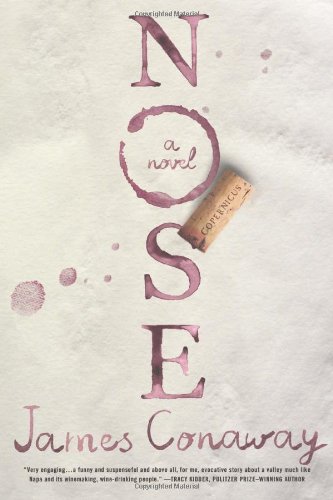 NOSE: A Novel
James Conaway
Thomas Dunne Books (March 12, 2013)
Hardcover ISBN-10: 1250006848

Conaway (Vanishing America, 2008, etc.) pens a lighthearted novel centering on oenophiles cavorting in a lush, grape-growing California valley. The catalyst for James Conaway's wine-country appreciation is an unlabeled bottle of Cabernet. Like blending Merlot-Malbec grapes for the perfect Bordeaux, Conaway uses this cast, and an assortment of quirky supporting players, to weave multiple narratives into a cozy, no-murder and not-quite mystery, all set in motion after CJ accidentally dies when he becomes stuck in a giant metal tank of wine.
Read more about the book and its author.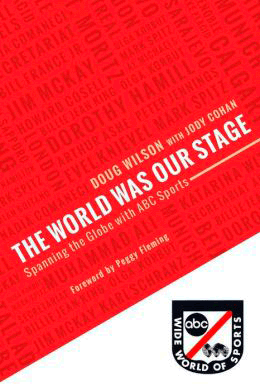 The World Was Our Stage: Spanning the Globe with ABC Sports
Doug Wilson
CreateSpace (August 31, 2013)
ISBN-10: 1490403663

In The World Was Our Stage, producer/director Doug Wilson recounts his incredible fifty-year journey with ABC Sports and its beloved sports anthology program ABC's Wide World of Sports. His natural storytelling style and entertaining anecdotes capture not only "the human drama of athletic competition"--the hallmark of ABC's coverage--but also the unforgettable golden era of sports television.
Read more about the book and its author.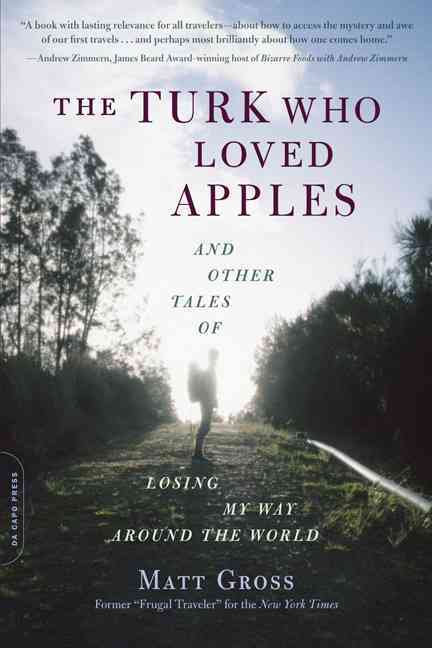 The Turk Who Loved Apples
and Other Tales of Losing My Way Around the World
Matt Gross
Da Capo Press (April 23, 2013)
ISBN-10: 030682115X

A celebration of independent travel, Matt Gross' The Turk Who Loved Apples collects never-before-published essays spanning his many journeys. Throughout, Gross invites readers into the wild adventures and somber realities of a life in motion, taking us from Third World countries to rich European ports.
Read more about the book and its author.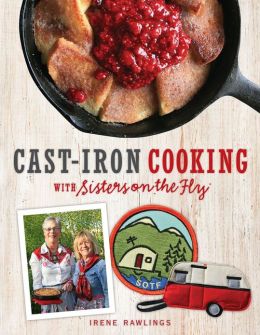 Cast-Iron Cooking with Sisters on the Fly
Irene Rawlings
Andrews McMeel Publishing (April 2013)
ISBN: 1449427367

With a motto of, "We have more fun than anyone," Sisters on the Fly member Irene Rawlings introduces readers to the culinary comfort of cooking with cast iron inside Cast-Iron Cooking with Sisters on the Fly. Harkening back to the days of car travel before the interstate highway system made it easy to get to today's popular camping spots, Irene offers heirloom and contemporary recipes presented alongside engaging stories.
Read more about the book and its author.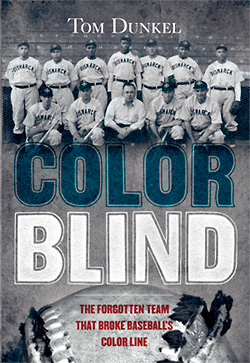 COLOR BLIND: The Forgotten Team that Broke Baseball's Color Line
Tom Dunkel
Atlantic Monthly Press (April 2, 2013)
ISBN: 0802120121

Bismarck, North Dakota's town baseball team developed into a regional powerhouse during the Depression by luring players from the Negro Leagues, most notably legendary pitcher Satchel Paige. This was more than a decade before the integration of the Major Leagues. Color Blind is a mix of sports, gambling, moonshine, pioneer history and racial discrimination... with cameo appearances by Sitting Bull, Franklin Roosevelt and others.
Read more about the book and its author.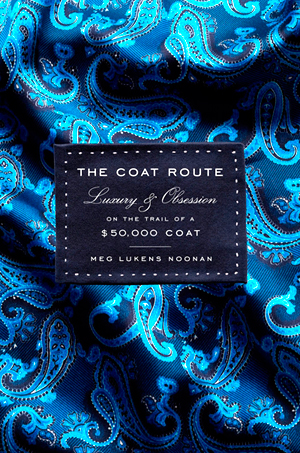 The Coat Route: Craft, Luxury, & Obsession on the Trail of a $50,000 Coat
Meg Lukens Noonan
Spiegel & Grau (July 16, 2013)
ISBN-10: 1400069939

When journalist Meg Lukens Noonan learned of an unthinkably expensive, entirely handcrafted overcoat that a fourth-generation tailor had made for one of his longtime clients, she set off on an adventure to understand its provenance, and from that impulse unspooled rich and colorful stories about its components, the centuries-old bespoke industry and its traditions, and the master craftsmen whose trade is an art form.
Read more about the book and its author.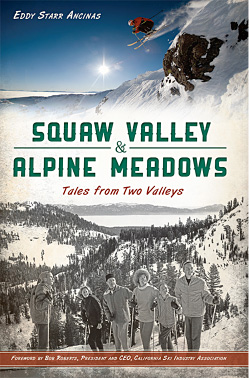 Squaw Valley and Alpine Meadows: Tales from Two Valleys
Eddy Ancinas
The History Press (February 20, 2013)
ISBN: 1609497139

In the rugged High Sierra at the north end of Lake Tahoe, California; two adjacent valleys lie protected by high peaks to the west and separated by a massive ridge. The story of how these two remote valleys became two (now one) of the best-known ski areas in North America, begins with their discoveries by two visionaries: Wayne Poulsen, a young ski competitor from Reno, who first saw the potential in Squaw Valley while fishing there as a boy in 1931, and John Reily, a Los Angeles businessman, who came to Squaw Valley in 1955, and looked down from the top of the KT22 ski lift into a pristine valley to the south.
Read more about the book and its author.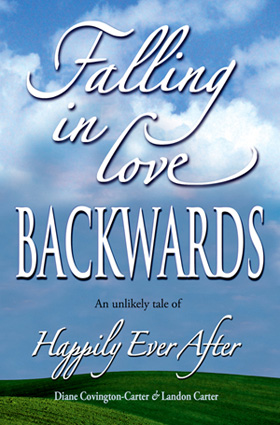 FALLING IN LOVE BACKWARDS:
An unlikely tale of Happily Ever After
Diane Covington-Carter and Landon Carter
CreateSpace (January 20, 2013)
ISBN: 1479292826

Covington-Carter didn't "fall in love" in the traditional way. But through a commitment to telling the truth and staying present with each other, they discovered a path to freedom and connection using their relationship as the vehicle. They also found more joy, love, and ecstasy than they thought was possible and hope that by reading their story, you can too.
Read more about the book and its authors.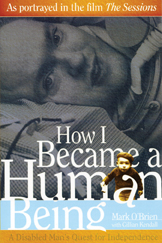 How I Became a Human Being:
A Disabled Man's Quest for Independence
Mark O'Brien, with Gillian Kendall
University of Wisconsin Press; (October 30, 2012)
ISBN: 029918434X

How I Became a Human Being is Mark O'Brien's account of his struggles to lead an independent life despite a lifelong disability. In 1955 he contracted polio and became permanently paralyzed from the neck down. O'Brien describes growing up without the use of his limbs, his adolescence struggling with physical rehabilitation and suffering the bureaucracy of hospitals and institutions, and his adult life as an independent student and writer. Despite his physical limitations, O'Brien crafts a narrative that is as rich and vivid as the life he led.
Read more about the book and its authors.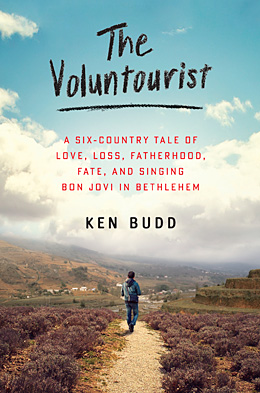 THE VOLUNTOURIST:
A Six-Country Tale of Love, Loss, Fatherhood, Fate, and Singing Bon Jovi in Bethlehem
Ken Budd
William Morrow Paperbacks (May 8, 2012)
ISBN: 9780061946462

When Ken Budd's father suddenly collapsed in 2007, he was one year into his retirement, seemingly healthy, and just finishing eighteen holes of golf. Then in a matter of seconds he was gone. Seeing the legions of family, friends and coworkers paying tribute at his father's funeral, Ken began to reflect on the achievements of his dad, a man who rose from poverty, who never attended college yet climbed to upper management in a variety of high-tech companies, and who supported the financial demands of a household and still made time for his family. Ken began thinking about his own life...
Read more about the book and its author.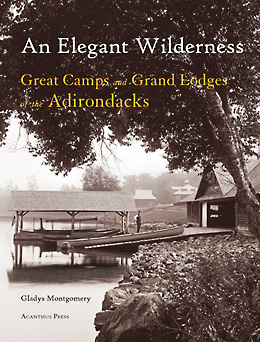 AN ELEGANT WILDERNESS:
Great Camps and Grand Lodges of the Adirondacks, 1855-1935
Gladys Montgomery
Acanthus Press (JULY 11, 2012)
ISBN: 0926494473

An Elegant Wilderness provides a unique, evocative view of the private retreats of the Gilded Age industrial rich who traveled to the North Woods to experience the wilderness. Transported in private Pullman cars, wealthy urbanites arrived with French chefs, retinues of servants, tennis and singing coaches, chauffeurs, secretaries, and famous houseguests. Light-years away from other upscale resorts, the Adirondacks was a place where social proprieties relaxed...
Read more about the book and its author.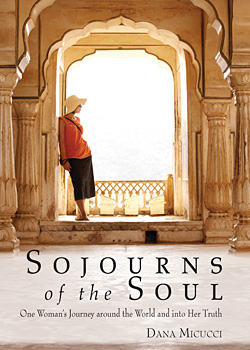 Sojourns of the Soul:
One Woman's Journey around the World and into Her Truth
Dana Micucci
Quest Books (October 11, 2011)
ISBN-10: 0835608980

Dana Micucci's new memoir, "Sojourns of the Soul: One Woman's Journey around the World and into Her Truth," explores this dilemma while chronicling seven trips that span 14 years of Micucci's life as she explores the connection of inner growth to world travel that eventually leads to her own self-actualization.
Read more about the book and its author.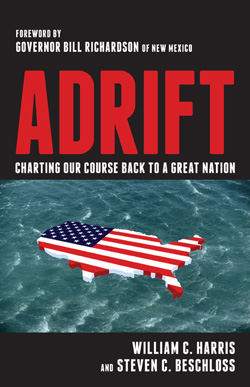 Adrift: Charting Our Course Back to a Great Nation
William C. Harris and Steven C. Beschloss
Prometheus Books (June 30, 2011)
ISBN: 1616144033

What has gone wrong for America and what can we do about it? Americans have begun to wonder whether our best days are ahead of us or are now past. Yet at a time of clear urgency and grave need, the nation's politicians seem increasingly unable to get beyond ideological battles and provide genuine leadership. Is this any way to run a great country?
Read more about the book and its co-author.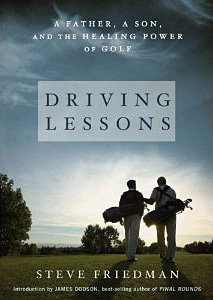 Driving Lessons:
A Father, A Son, and the Healing Power of Golf
Steve Friedman
Rodale Books (May 10, 2011)
ISBN-10: 1605291250

"For generations, fathers and sons have trudged emerald fairways together in a lacerating enterprise called golf. Steve Friedman does a marvelous job writing about one such improbable outing, in which nine holes of spirited hacking bridged an aching gap between him and his dad. 'Driving Lessons' is a good read about a good walk, unspoiled."
- Carl Hiaasen, author of
"The Downhill Lie: A Hacker's Return to a Ruinous Sport"
Read more about the book and its author.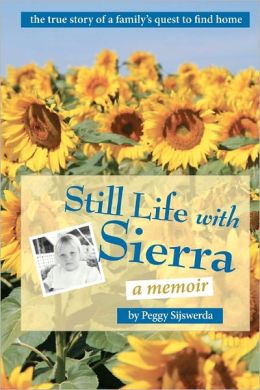 Still Life with Sierra: a memoir
Peggy Sijswerda
CreateSpace (November 8, 2010)
ISBN-10: 1453723102

Just as life at its best is a journey toward meaning and truth, Still Life with Sierra recounts one family's quest to find where they belong, how they fit in after the tragic death of the author's young daughter rocked their perception of what life should be. Seeking a fresh start, the author, her husband, and their young sons relocated to the Netherlands. "We moved our lives, our belongings, our coffee mugs across the Atlantic, hoping to find a place that felt like home," the author said. Instead, they found something unexpected: that the home they were seeking didn't exist.
Read more about the book and its author.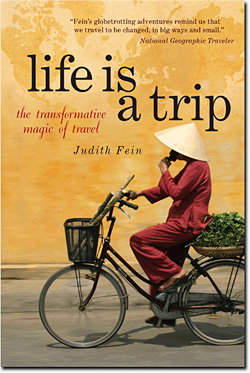 Life is a Trip:
The Transformative Magic of Travel
Judith Fein
Spirituality & Health Books (August 1, 2010)
ISBN-10: 0981870880

"LIFE IS A TRIP is about transformative travel. In it, I take the reader with me on 14 exotic adventures. Each time, I learn a new and different approach to some life issue like family conflict, success, healing, overcoming trauma, death, forgiveness, faith in the face of adversity. The book is highly informative, I'll stick my head in the microwave if it's not entertaining, and it appeals both to those who love to travel and those who love to read about it in the comfort of their homes."
Read more about the book and its author.
Sisters on the Fly:
Caravans, Campfires, and Tales from the Road
Irene Rawlings
Andrews McMeel Publishing (May 2010)
ISBN: 0740791311

The Sisters on the Fly have more fun than anyone. They buy and restore vintage trailers and take them fly fishing to some of the most beautiful places in the country. The book is organized around fishing, food, friendship, love and loss. And, of course, around beautiful vintage trailers that have been lovingly restored from "trashed to treasured."
Read more about the book and its author.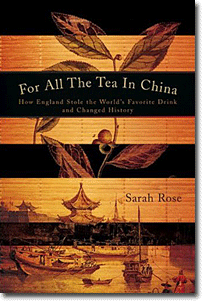 For All the Tea in China:
How England Stole the World's Favorite Drink and Changed History
Sarah Rose
Viking Adult (March 18, 2010)
ISBN: 0670021520

From Books Quarterly: "Enter Robert Fortune, botanist and plant-hunter extraordinaire -- as diligent, daring and enterprising a Victorian hero as one could wish for. Sarah Rose tells a stirring tale of individual derring-do and the fate of nations."
Read more about the book and its author.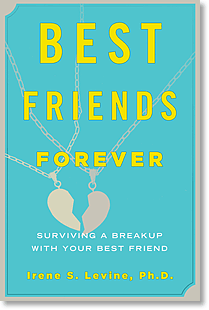 Best Friends Forever:
Surviving a Breakup with Your Best Friend
Irene S. Levine
Overlook Press (September, 2009)
ISBN: 1590200403

From Publisher's Weekly: "Levine's first book is a formidable resource for negotiating the ending of women's friendships. The author, a journalist, psychologist and professor at NYU Medical School, affirms that the grief of ending a close friendship can be as potent as that of a dying romantic relationship. But the former rarely garners the same social support as a divorce or romantic breakup...."
Read more about the book and its author.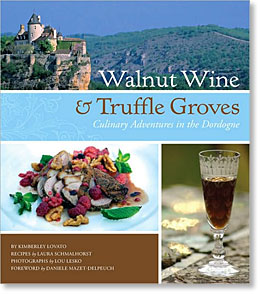 Walnut Wine and Truffle Groves:
Culinary Adventures in the Dordogne
Kimberley Lovato
Running Press (March 23, 2010)
ISBN: 0762437995

Kimberley Lovato's first book, WALNUT WINE AND TRUFFLE GROVES, is a culinary travel book that invites readers to pull up a chair and visit the Dordogne the way it should be visited... one bite at a time.
Read more about the book and its author.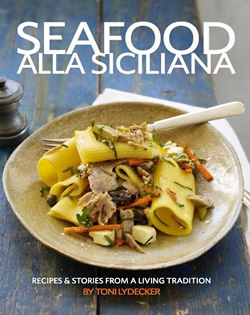 Seafood alla Siciliana:
Recipes and Stories from a Living Tradition
Toni Lydecker, Author
Lake Isle Press, September 2009
ISBN 1891105426

Seafood alla Siciliana was named Food & Wine magazine's "Best of the Best" 2009 Cookbooks Recipe Collection and led the list of best new Italian cookbooks in Cucina Italiana magazine.
Read more about the book and its author.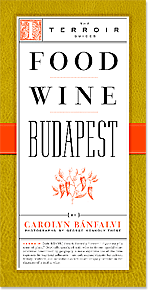 Food Wine Budapest
Carolyn Bánfalvi, Author
Little Bookroom (New York) June 2008
Paperback
ISBN 978-1-892145-56-7 (1-892145-56-1)

Carolyn Bánfalvi's culinary guide to Budapest, Food Wine Budapest, was the first in the Little Bookroom's Terroir Guide series, and it was nominated for a 2009 IACP book award.

Bánfalvi is also the author of The Food and Wine Lover's Guide to Hungary: with Budapest Restaurants and Trips to the Wine Country (Park Kiadó). She also leads food, wine, and market tours in Budapest and Hungary.
Read more about the book and its author.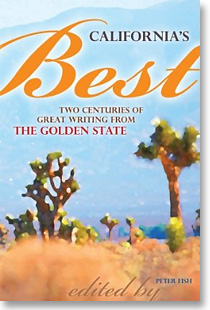 California's Best:
Two Centuries of Great Writing from the Golden State
Peter Fish, Editor
Farcountry Press, July 2009
Paperback Original; $18.95
ISBN 1560374942

Experience California as seen through the eyes of forty-one writers spanning two centuries--from early adventurers to contemporary poets--in this long-awaited anthology.

Edited by Sunset Magazine's Peter Fish, California's Best: Two Centuries of Great Writing from the Golden State features fiction, nonfiction, and poetry.
Read more about the book and its author.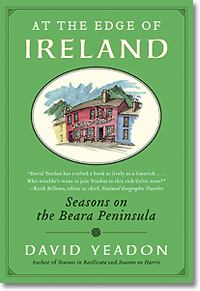 At the Edge of Ireland:
Seasons on the Beara Peninsula
David Yeadon, Author
Harper Perennial
Paperback Original; $16.99
ISBN 9780061151279

"There are only two kinds of people in the world. The Irish -- and those who wish they were!" Readers are highly likely to agree with this old adage as author and acclaimed travel writer David Yeadon takes them on a fascinating journey in the Emerald Isle. Yeadon shares a delightful account of his travels through one of the country's lesser-known areas.
Read more about the book and its author.
Check out other books by Travel Classics Authors