The Edward-Readicker-Henderson Travel Classics Memorial Scholarship
for New and Unpublished Travel Writers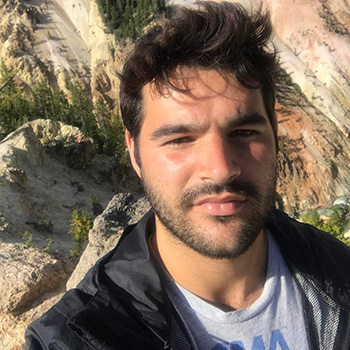 2017 Winner: Connor Judson Garrett
"Atlanta: Surprising City of Creativity, Culture and Changing Complexion"

Excerpt:

"The truth is, Atlanta has a strong identity, but it's subtle and paradoxical. It's a city blanketed in trees; a place that was once burned to the ground, yet is now built up to the sky; a place that was once the heart of the Confederacy, but is now the hip-hop capital of the world and a beacon of diversity; a city that's Southern and laidback in some ways and international and wildly ambitious in others.

"The birthplace of Martin Luther King, Jr., has an underrated legacy of change. No wonder I found myself tongue-tied when my new friends asked me about it. Atlanta nearly defies description, because it's constantly evolving to attract new business, talent, and opportunities, while maintaining its southern traditions.

"It's no longer a secret that Atlanta has earned its reputation as the Hollywood of the South with hits like The Hunger Games and The Walking Dead being filmed here. But it's more than just attractive tax incentives that are catching the eye of the entertainment industry and bringing them to Atlanta to film their blockbusters. It's a feeling."

About Connor:

Atlanta-based storyteller Connor Judson Garrett spent 18 months in Los Angeles where he honed his skill as an advertising copywriter. He is the author of Moonshine, Dreams, and Other Smuggled Things, a book of 100 poems, and 30 Days of Discipline and Dedication. Founder and CEO of StudyHubb, a mobile app to help students find study partners, Connor launched the satirical site The Millennial Snowflake and serves as its editor-in-chief.
Themillennialsnowflake.com
https://www.linkedin.com/in/connorgarrett

The prize:

Connor will receive complimentary accommodations and conference fee for Travel Classics West, and a $200 stipend for air, plus the invaluable opportunity to meet with editors, and hopefully, get that first published story.