Travel Classics Writers Contests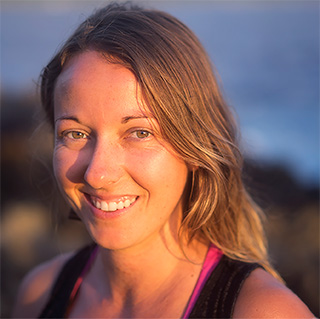 Writers Contest Winner
Best Travel Story Ireland
Serena Renner
for "This Sort of Thing Can Only Happen in Ireland"
published in Afar in November, 2017

Excerpt:
"It was one of those fine gray days in Dublin where anything felt possible. Spits of rain, but enough brightness between cloudbursts to guide my visiting American friends, Erin and Ty, to Glasnevin Cemetery. A few miles north of the city, Glasnevin was Ireland's first graveyard to bury people of all faiths, and over a million Irish men and women, including many famous freedom fighters, rest here. Our guide, Niall, takes us to the graves of those who built the Irish Republic--Daniel O'Connell, Maud Gonne MacBride, Michael Collins--all larger-than-life figures, but here, undeniably mortal. 'We're only human,' Niall says. 'All of us.' Around 4 p.m., the showers turn on. It's just the excuse we need to grab a pint at the pub. 'We're only human,' I repeat.

"Sharing a wall with the cemetery since 1833 is the John Kavanagh 'Gravediggers' pub. Legend has it that cemetery workers used to pound their shovels against the thick concrete wall to get a fresh pour of Guinness delivered to the grave site. The watering hole is dark and quiet when we enter, with a low, shiny ceiling and wood floors too worn to creak. For the sake of good conversation, the place forbids music and dancing and once even stopped a singalong by U2, The Chieftains, and members of the Dubliners after their lead singer, Luke Kelly, was buried next door. I push through the saloon-style door to the back bar and picture myself as part of a two-century-long parade of mourners and merrymakers who have all done the same.

"The plank walls are two-tone, dark brown and cream, like the Guinness that flows through the hand-pulled taps. Dubliners, who have a sixth sense for distinguishing the great from the merely good of the black stuff, claim it's the best in the city. We order three and slide into a long table beneath an illustrated guide to Dublin's best pubs. No more than 10 minutes later, a man with a newspaper folded into his black jacket appears through the saloon door. I immediately recognize his blue stare, that reddish-white beard, and the shamrock pendant that sits just below his throat. He looks me straight in the wide eyes and nods a silent Irish hello. It's Glen Hansard."
About the Author:
Serena Renner is a journalist and editor whose work focuses on people, culture, and the outdoors. Recent assignments have taken her surfing on a remote reef break in Sumba, Indonesia; wine tasting around New Zealand; tracking the next solar eclipse, and profiling Instagrammer extraordinaire Chris Burkard. Serena writes for dozens of magazines including Outside, Sierra, Sunset, The Saturday Evening Post, and AFAR -- where she worked as an editor for two years.

The contest prize includes a luxury vacation for two in Ireland including round-trip air, a custom itinerary courtesy Adams & Butler, and a guaranteed spot in the 2018 Travel Classics International or Domestic Conference.

Sponsors: The Shelbourne Dublin; Killashee Hotel; Adare Manor; Ireland's Blue Book; Mount Juliet Estate; Visit Kilkenny; Ballynahinch Castle; House of Waterford; Lyrath Estate; Kildare Village; Good Food Ireland; Guinness Storehouse, Failte Ireland; Smithwick's; Adams & Butler; Northern Ireland Tourist Board.